STAF SKTT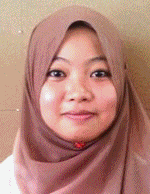 Updated:
17 August 2016
(jumpa Admin jika ingin tukar gambar)
Pautan / Link / Notis


--------------------------------
LINK BERGUNA
Keputusan Ujian/Peperiksaan
Konsep TDF-UK-J
Koleksi Soalan
Portal Cikgu M
Ruang Undian
SPL KPM @ SPLG
EMiS
Sukatan Pelajaran
SAPS
e-Operasi
e-Perlu
APDM
SPPBS
KPM @ MOE
SPS
e-Pangkat
e-Cerap JPN Sabah
HRMIS 1.0 (IE only)
HRMIS 2.0 (all browsers)
SGM
e-Nazir
e-GTukar
Sarana Ibubapa/Sekolah
SSQS
i-THINK
Markah Kerja Kursus UPSR
FROG VLE
------------------------------
JPN Sabah
PKG Keningau
e-Penyata Gaji
SPP
Sabah
Edu.Net
NKRA
Edu.Web.TV
Biro Pengaduan Awam
Semak Naik Pangat
PTK
e-Hasil
e-VETTING
CUEPACS
NUTP
Bhg.Pinj.Perumahan
----------------------------
Jangan mengukur kebijaksanaan seseorang hanya kerana kepandaiannya berkata-kata tetapi juga perlu dinilai buah fikiran serta tingkah lakunya.

BILANGAN MURID
-data 31 Mei 2016
--------------------------------
* Prasekolah : 200,684
* Rendah : 2,685,403
* Menengah : 2,188,525

JUMLAH : Lelaki *,***,*** & Perempuan *,***,***


5,074,612

Jadi, bayangkan bgmana sengitnya persaingan yg akan berlaku nt...
Who is online?
In total there is
1
user online :: 0 Registered, 0 Hidden and 1 Guest :: 2 Bots
None
Most users ever online was
307
on Fri Feb 19, 2016 8:56 pm
Latest topics
»
Projek tambahan bangunan baru SKTT (mula 24feb2018)
by
Admin
Sat Mar 17, 2018 9:26 pm
»
MTQ ZON BANDAR 2018
by
NAIMEH
Wed Mar 07, 2018 12:44 pm
»
Adik Aimi ke-3 NILAM peringkat daerah Keningau (25/2/2018)
by
Admin
Mon Feb 26, 2018 6:58 pm
»
SKTT Juara Bolasepak Zon Bingkor (22feb2018)
by
Admin
Fri Feb 23, 2018 9:54 am
»
SKTT Tuan Rumah Pertandingan Pidato & Public Speaking Zon Bingkor (21feb2018)
by
Admin
Thu Feb 22, 2018 10:26 pm
»
Immersion camp (coding@schools) 9-12okt2017
by
Admin
Fri Nov 24, 2017 1:25 pm
»
Majlis Kecemerlangan & Graduasi Tahun 6 (23nov2017)
by
Admin
Fri Nov 24, 2017 1:02 pm
»
Selamat datang... staf baru SKTT
by
Admin
Mon Oct 09, 2017 10:00 pm
»
Guru pelatih (internship) : 31julai-25ogos2017
by
Admin
Wed Sep 27, 2017 9:20 am
»
Guru pelatih (internship) : 6feb-5mei2017
by
Admin
Wed Sep 27, 2017 9:14 am
»
Murid SKTT dlm pertandingan bola jaring peringkat daerah Keningau -mac2017
by
Admin
Mon Apr 03, 2017 8:52 am
»
Taklimat & Bengkel SKPMg2 SKTT (17mac2017)
by
Admin
Mon Mar 27, 2017 9:58 am
»
Guru Pelatih PBS (13-17mac2017) *group Ain Azzwa
by
Admin
Mon Mar 27, 2017 8:55 am
»
Frans
by
Admin
Tue Feb 07, 2017 11:43 pm
»
Teknik Belajar Berkesan & Jadual Belajar -19jan2017
by
Admin
Mon Jan 23, 2017 9:17 pm
IKON SKTT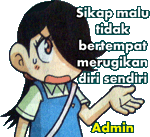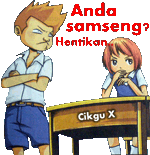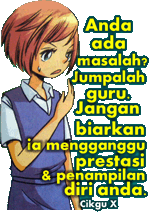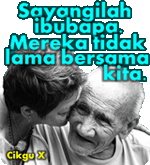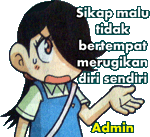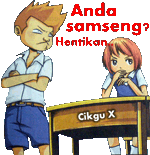 Current date/time is Fri Mar 23, 2018 7:17 am
Forum Terms of service
The moderators of this forum will try hard to edit or remove reprehensible messages as soon as possible. However, it is impossible for them to review all the messages. You thus admit that all the messages posted on this forum express the sight and opinion of their respective authors and not those of the moderators or the Webmaster (except messages posted by them) and consequently, they cannot be held responsible of the discussions.
This forum uses cookies to store information on your computer. These cookies will not contain any personal information; they are only used to improve comfort while browsing. The address e-mail is only used in order to confirm the details of your registration as your password (and also to send you back your password if you forget it).
- Aggressive or slanderous messages, as well as personal insults and critics, the coarseness and vulgarities, and more generally any message contravening the French laws are prohibited.
- Messages who promote - or evoke - illegal practices are prohibited.
- If you post informations which come from another site
, look first if the site in question doesn't forbid it. Show the address of the site in question in order to respect the work of their administrators!
- Please post your messages only once. The repetitions are unpleasant and useless!
- Please make an effort on grammar and spelling. SMS-style language (ex: r u sk8ing?) is not advised!
Any message contravening the listing above will be edited or removed without additional notice or justification within deadlines which will depend on the availability of the moderators. Any abuse will involve the cancellation of the registration. Internet is neither an anonymous space, nor a space of no-right! We reserve ourselves the possibility of informing your access provider and/or the legal authorities of any malevolent behavior. An IP address of each poster is recorded in order to help us to make you respect these conditions.
By clicking on " I agree to these terms " below:
- You acknowledge to have fully read these current rules;
- You commit yourself to respect unreservedly these current rules;
- You grant the moderators of this forum the right to delete, move or edit any discussion subject at any moment.